About Us
Smaller pieces and prints of our work can be purchased online at our
Etsy store.
The Gallery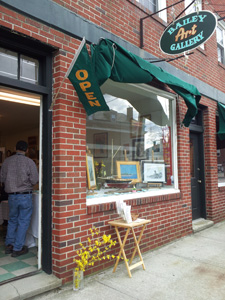 We opened our first gallery in Wickford Rhode Island in May of 2009. in March 2013, we moved to a larger location in Newport. Come visit us at 42 Spring Street, #5, Newport. There's free parking in front of the building.
Directions
We still feature works by Jane and Mike Bailey and we can now include the works of other artists.
Jane Bailey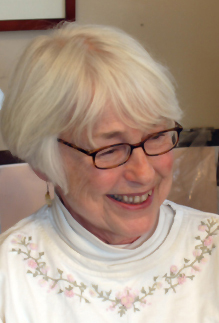 Jane has made art all her life. An alumni of Rhode Island School of Design, Jane has also studied at The Art Center of Northern New Jersey and Ramapo College in Mahwah, New Jersey and the Newport Art Museum. Jane has been painting portraits of homes, pets and people for many years.
Jane has had her pen and inks, watercolors, pastels and oils accepted in juried shows in New Jersey, The Newport Art Museum in Newport RI, The South County Art Association in Kingston, RI, The Annual Little Compton Show, and The Rhode Island Watercolor Society in Pawtucket, RI. She has also shown her works at Spring Bull and DeBlois Galleries in Newport. Jane shares a website with her two sisters: www.artisticsisters.com.
Jane is a past president of the Artists' Guild of the Newport Art Museum and a member of the RI Watercolor Society. She works as a graphic designer at the Newport Daily News.
Mike Bailey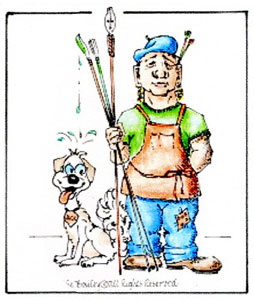 Mike learned to use a quill pen at about age ten and has never really stopped. After attending RISD, he spent many years as a design civil engineer in a pre-computer environment, and as such, became very proficient with India ink and crow quill pen. His engineering drawings became the benchmark in the profession in the 60s, 70s and 80s.
Mike is a sign painter, calligrapher and artist in many media with many awards to his credit. His works hang in local venues, in many states in the USA and various countries in the world. He is adept in scrimshaw, stained glass, calligraphy, stone carving, pen and ink, watercolor, oils and cut paper.
Mike is often found in the company of his dog, "Capt. Jack Sparrow" on the beaches and byways of the area, sketching and photographing for future artistic endeavors. (If you find him, please send him home...the dog is hungry!)
The Bailey Art Gallery
42 Spring St., #5, Newport, RI 02840 • 401-848-2919 • jane@baileyfineart.com
Hours: Please check our Events page for current hours.